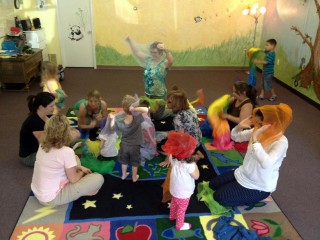 We are very excited to announce that Dianne Du will return to the Tyler Free Library to offer a babies and toddler music program. Activities include singing, bouncing songs, rocking songs, dances, finger plays, body awareness games and echoes.
"All children are born with an aptitude for music, and we can see them expressing music as early as three months old.  The best way to nurture their music aptitude is through active music making experiences — and that is exactly what we do in music class!" Dianne Du.

This class is offered on the first and third Friday of each month at 10:00 am at the Tyler Free Library.
Please call the library to register.