In need of a gift for someone who loves books? Visit the Foster Public Library to pick up a perfect present, and support the Libraries of Foster while you're at it!
Libraries of Foster Ornament – $10
Deck out your tree with adorable animals! Bring home a ceramic ornament for your home or the home of a friend. This brand-new one-of-a-kind design is illustrated by our own Eva Szosz.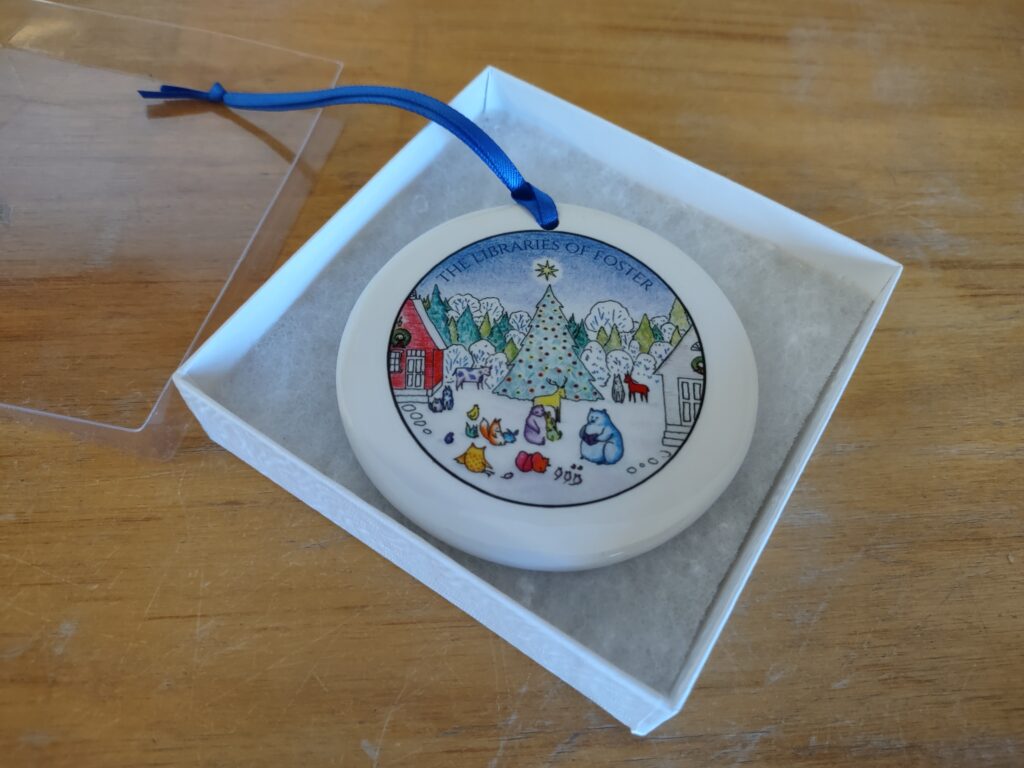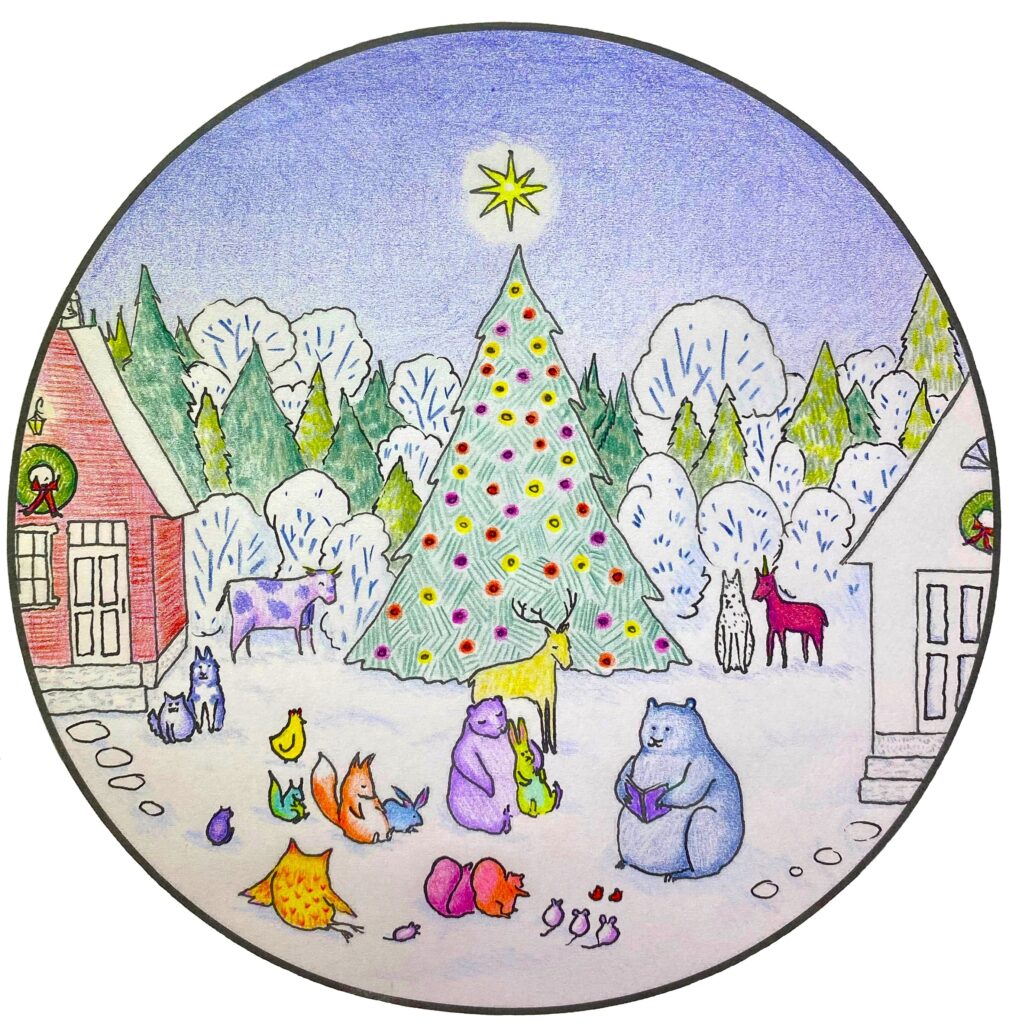 Libraries of Foster Tea Mug – $20
There's no better companion to a novel than a cup of tea, coffee, or hot cocoa. Grab a cute and colorful cat mug or two!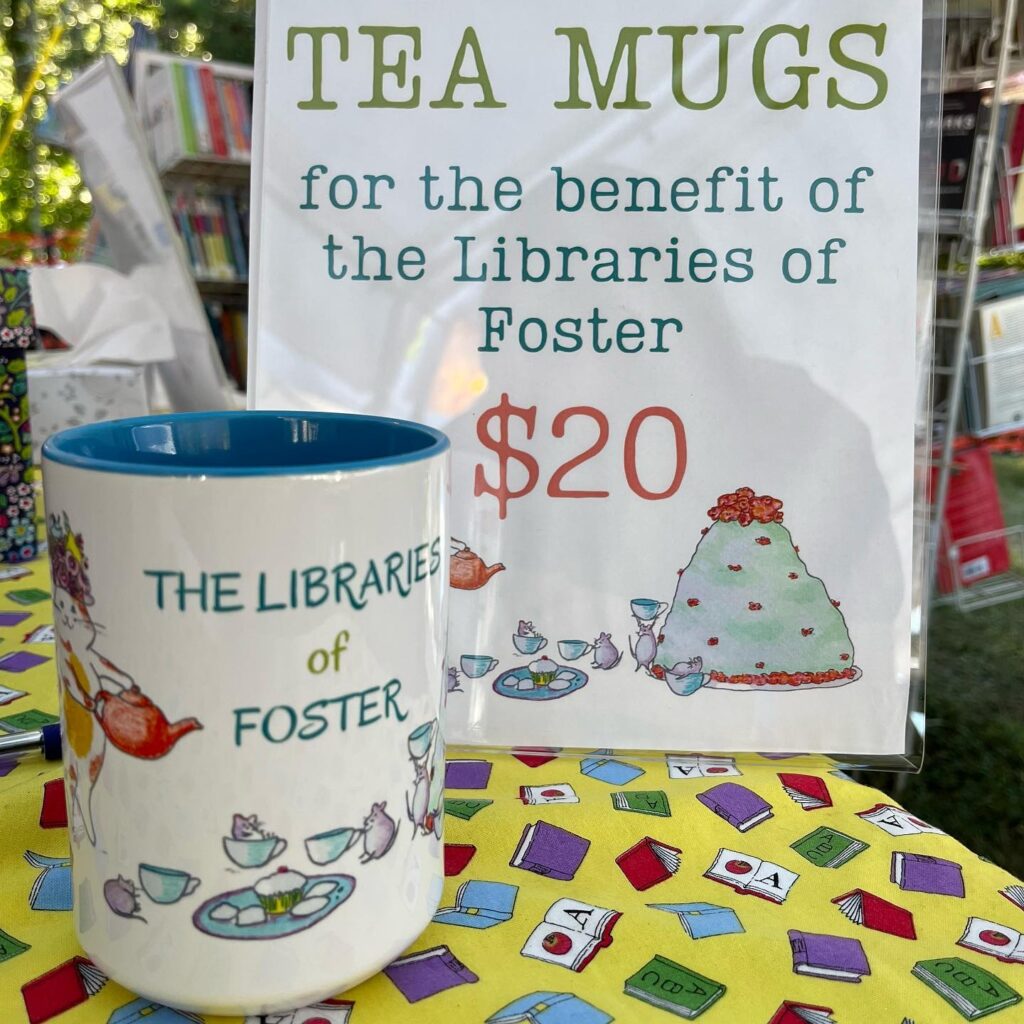 Libraries of Foster Tote Bag – $25
Do you ever have TOO many books to carry? We know the feeling. Purchase one of our Foster tote bags to take a load off your bookish lifestyle!