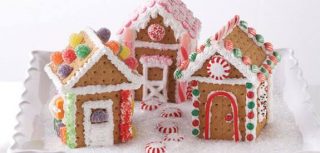 Please join us on Saturday, December 1 at 3:30 pm at the Tyler Free Library for Gingerbread House Making! We ask you to arrive at 3:30 pm to start the creation of your gingerbread house and bring a bag of candy to share.
Pre-registration is required by Thursday, November 29.
Donations of candy welcome.