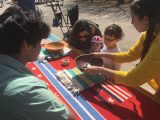 Native Rhode Island Music, Art & Storytelling
Join us for a special visit from the Museum Educator at Tomaquag Museum, Exeter, RI.  Enjoy Music, Arts and Stories of Indigenous People of Rhode Island. A family program for all ages. We will explore the history, culture and the arts of Eastern Woodland people with Traditional stories, music & dance demonstration. Audience participation is encouraged.
Tuesday, August 15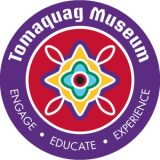 4:00 pm – 5:00 pm
The Eddy Building
South Killingly Road
Foster, RI
The Mission of Tomaquag Museum is to educate the public and promote thoughtful dialogue regarding Indigenous history, culture, arts, and Mother Earth and connect to Native issues of today.