Summer Reading 2019 @ the Libraries of Foster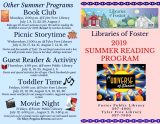 REGISTRATION FORM
Click Here for full program of Summer Reading Events
Summer Reading Lists  K – 12 and links to Ponaganset & Middle School summer reading pages
______________________________________________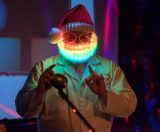 Ricky Rainbow Beard – Wednesday July 24th, 1 p.m. at Tyler Free Library. This comical performance is a spectacle and a classroom. Come and watch this exciting live theater presentation for children and families.
Summer of Reading Ice Cream Social with BWANA IGUANA!- August 9th at 5 p.m. at the Foster Fair Grounds. Join us for some hot dogs, ice cream, outdoors games and a special performer to celebrate such a great summer!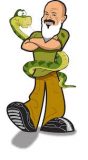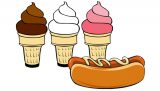 ---
WEEKLY EVENTS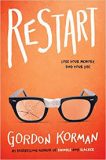 Book Club – Mondays in July through August 5 at 5:00 pm – Tyler.  Lindsey and Kylie are inviting middle school students, ages 10 – 15,  to join them in reading Restart by Gordan Korman.  Each meeting will include special, fun activities inspired by this wonderful book on the list of Rhode Island Middle School Book Awards, and there will be pizza!
Picnic Storytimes -Wednesdays in July and August at 11:00 am-Tyler . A fun filled story time followed by lunch at our picnic tables. Pack a lunch and enjoy songs, games, stories and maybe a run under the sprinkler if the day is very hot. Ages birth – 10.
NEW! Toddler Time – Fridays in July and August at 10:00 am at Tyler Free Library.  This mid-morning start time is perfect for our youngest readers ages birth to to 3 years. Older siblings are welcome to join in the toddler-oriented play and reading with Amanda.
TGIF  Movies, Technology maker space, and games  Friday, JULY 19,  6-9 p.m. at Foster Public Library Ages 13 – 19
Guest Readers on Thursday afternoons and a special activity for all ages. July 12, 19 (Ms. Kelly), 26 and August 2 9, 23 and 30.
Movie Night on Fridays at Foster Public Library.  Enjoy a feature film for kids on the big screen with air conditioning and popcorn.  See a popular new movie with friends and family.
July 12 at 4:00 pm
August 2 at 5:30 pm
August 16 at 5:30 pm
Every summer, libraries across the nation participate in the Collaborative Summer Reading Program, and the theme this year is "A UNIVERSE OF STORIES!"  The programs offered by the Libraries of Foster are here to engage our children and young adults in inspired and innovative ways that promote reading and the joy of lifelong learning and libraries.
Recent Summer Reading Events at The Libraries of Foster
---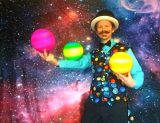 Solar System Circus – Friday, June 28th at 5 p.m, at Tyler Free Library. Summer Reading Registration begins at 4:30 pm at the Tyler Free Library. Join us for pizza, hot dogs and an exciting, educational astrophysical circus variety show all about the solar system at 5 p.m.
Magic Show with Russ DeSimone – Tuesday, July 2nd, 4 p.m. at  Foster Public Library. Join us at the library so you can be apart of this high energy, interactive, extraordinary magic show!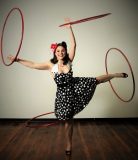 Feel Good Circus – Tuesday, July 9th, 4 p.m at Foster Public Library. Come and experience this upbeat, fun-filled circus performance that entertains, interacts and gets the audience involved to Watch, Learn, Play and Join the circus!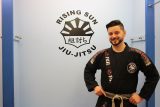 Rising Sun Self Defense – Wednesday, July 17, 1 p.m at Tyler Free Library. Those who attend will learn fun, karate-based drills, basic karate moves like blocks and jump-kicks, and how to show confidence and respect.