Homeschooling Resources
Find these resources and more on Homeschooling at the library! We are here to support you through these tough times! Call or email us with any questions.
•
Did you know we have a Facebook Group?
Go to Facebook and search for our group or click the above link! There you can join just by answering a couple questions!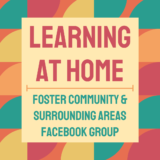 Homeschooling Materials Excel List